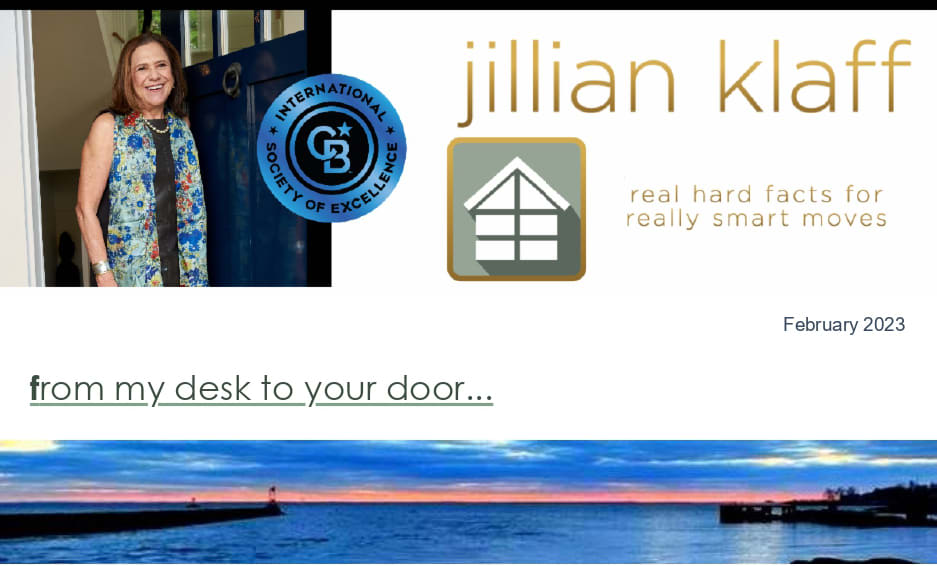 Hello February! There are so many reasons to love this short but fun-loving month! We start off by watching a furry rodent look for his shadow to predict if we get an early Spring. Then we get showered with flowers and chocolates on Valentine's Day. And thanks to Abraham Lincoln and George Washington, school closes for a week so we can all go on vacation! February is also American Heart Association Month, the perfect time for self-love to get health check-ups. It is also Black History Month and a good reminder to recognize and appreciate the importance of equality and acceptance in all areas of life. National Random Acts of Kindness Day is February 17th, definitely a day worth observing! And for all of us food lovers, we get National Pizza Day, Margarita Day, and Banana Nut Bread Day --Yum!
February is also when the Real Estate Market typical begins to pick up for Spring. Here in Fairfield County we are anticipating inventory to increase. So, let's wait and see! But, now is the time to get prepared if you are planning on buying or selling this Spring.
I also love February because it is a time to reflect on all the special things in my life that I love so much. My loving and supportive family, my wonderful Town and all of my amazing friends and clients. So, this Newsletter edition is dedicated to all of the special things in my life that I love about Westport and living here. I would LOVE to help you make smart moves in this Spring!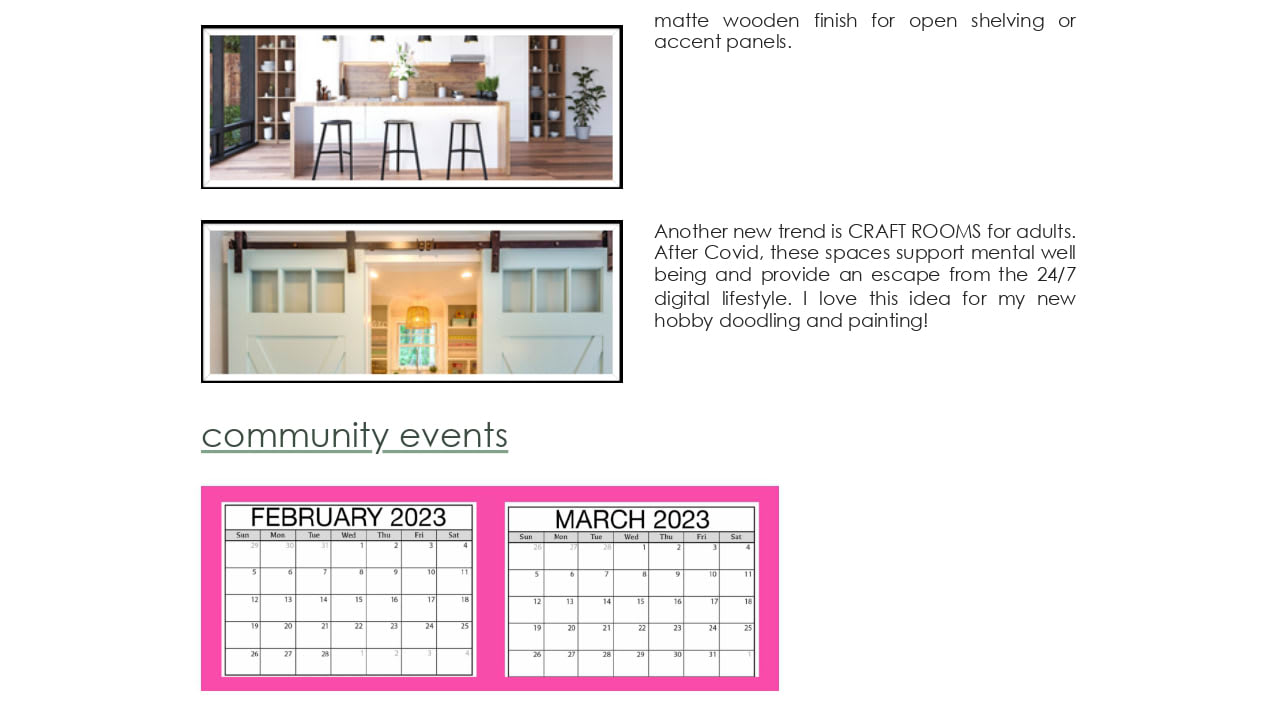 Keep up to date with theses helpful resources:
COVID UPDATES
Patch
CT Government
Town of Westport
Westport Public Schools -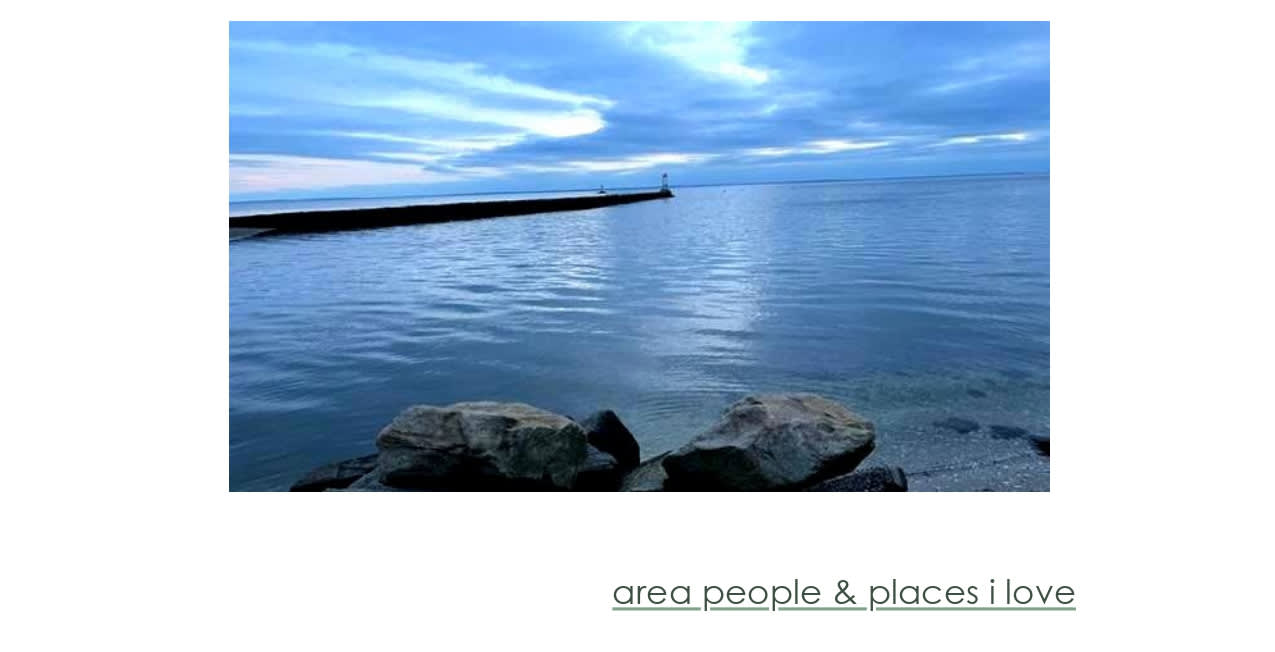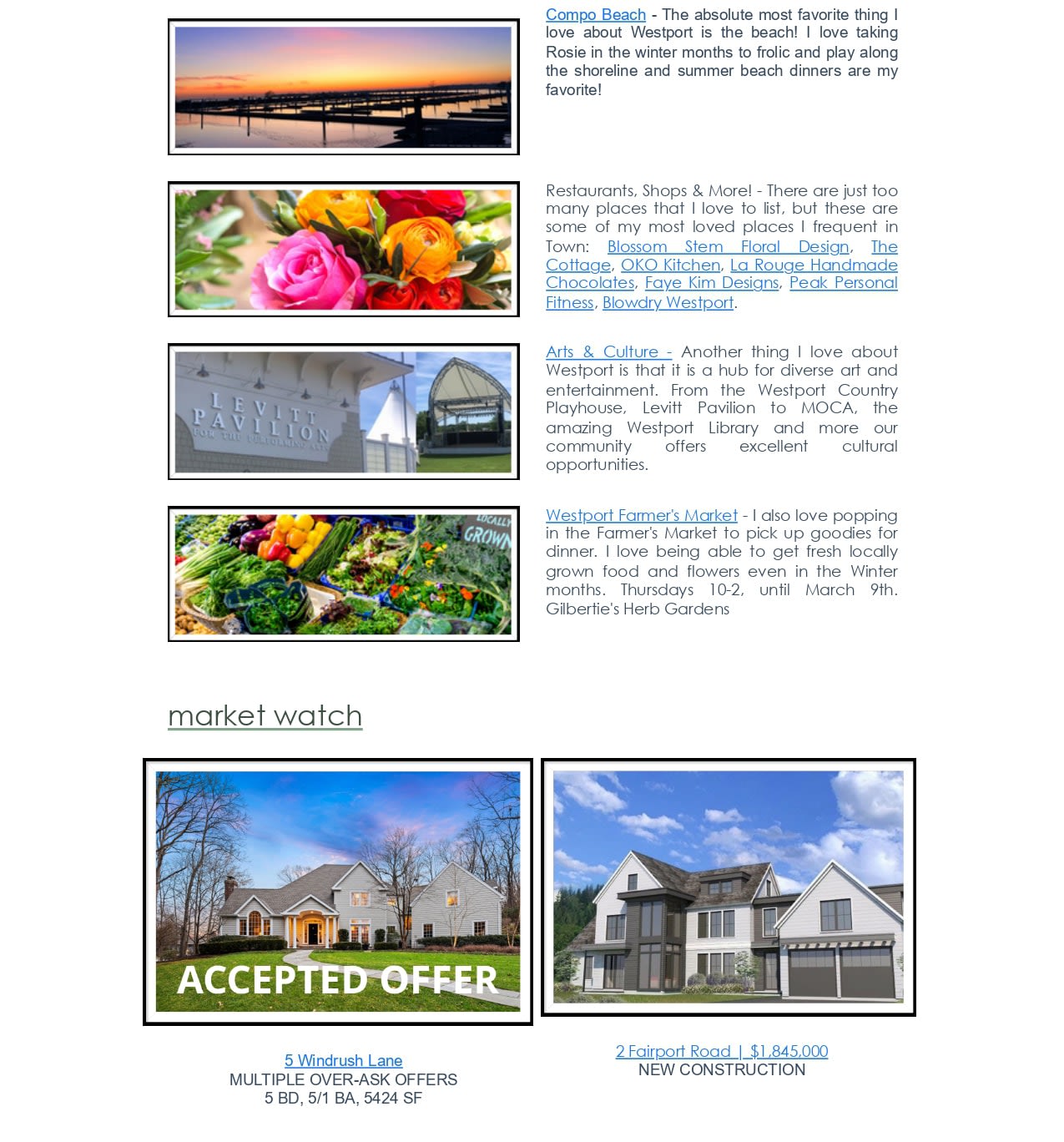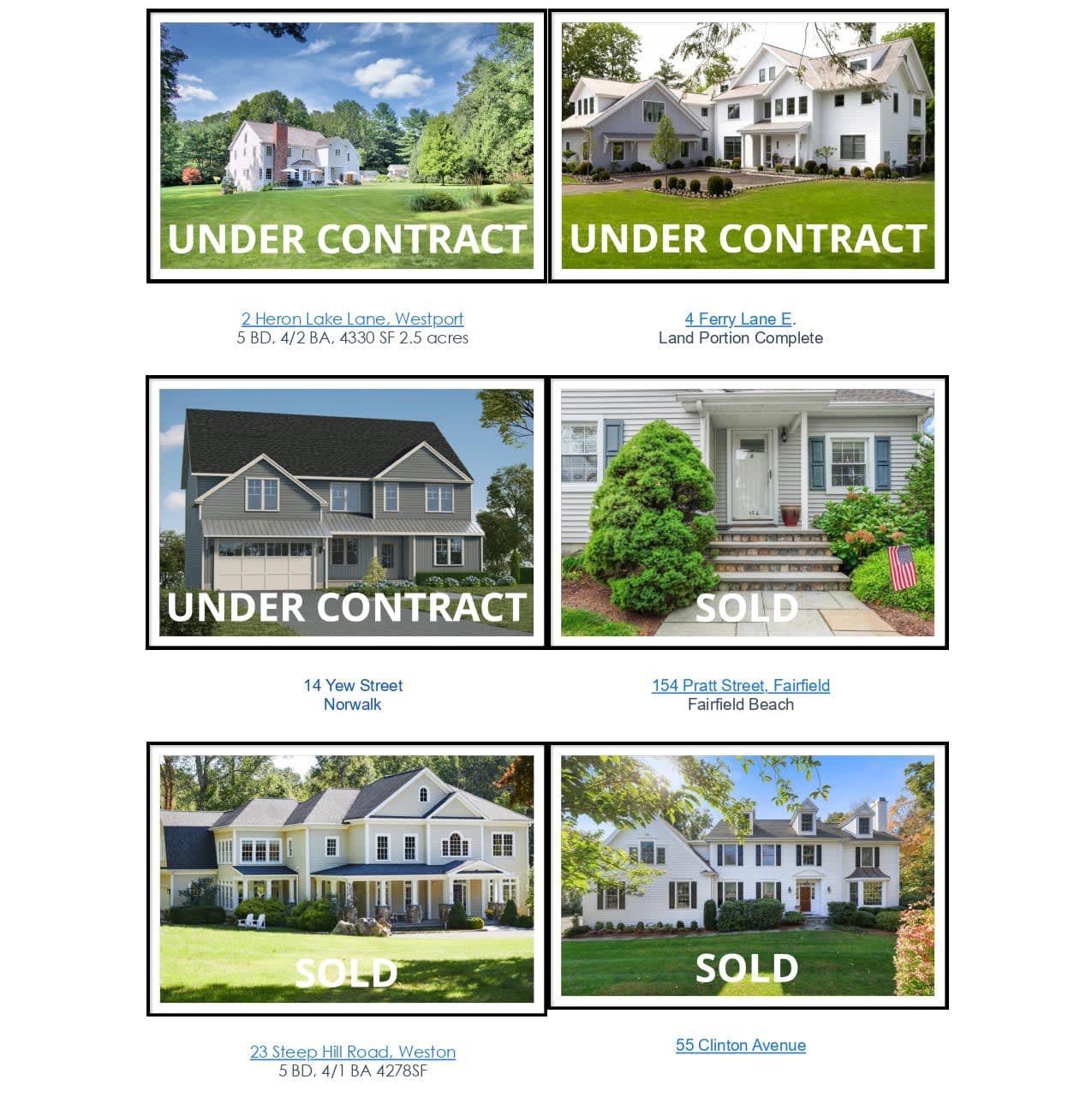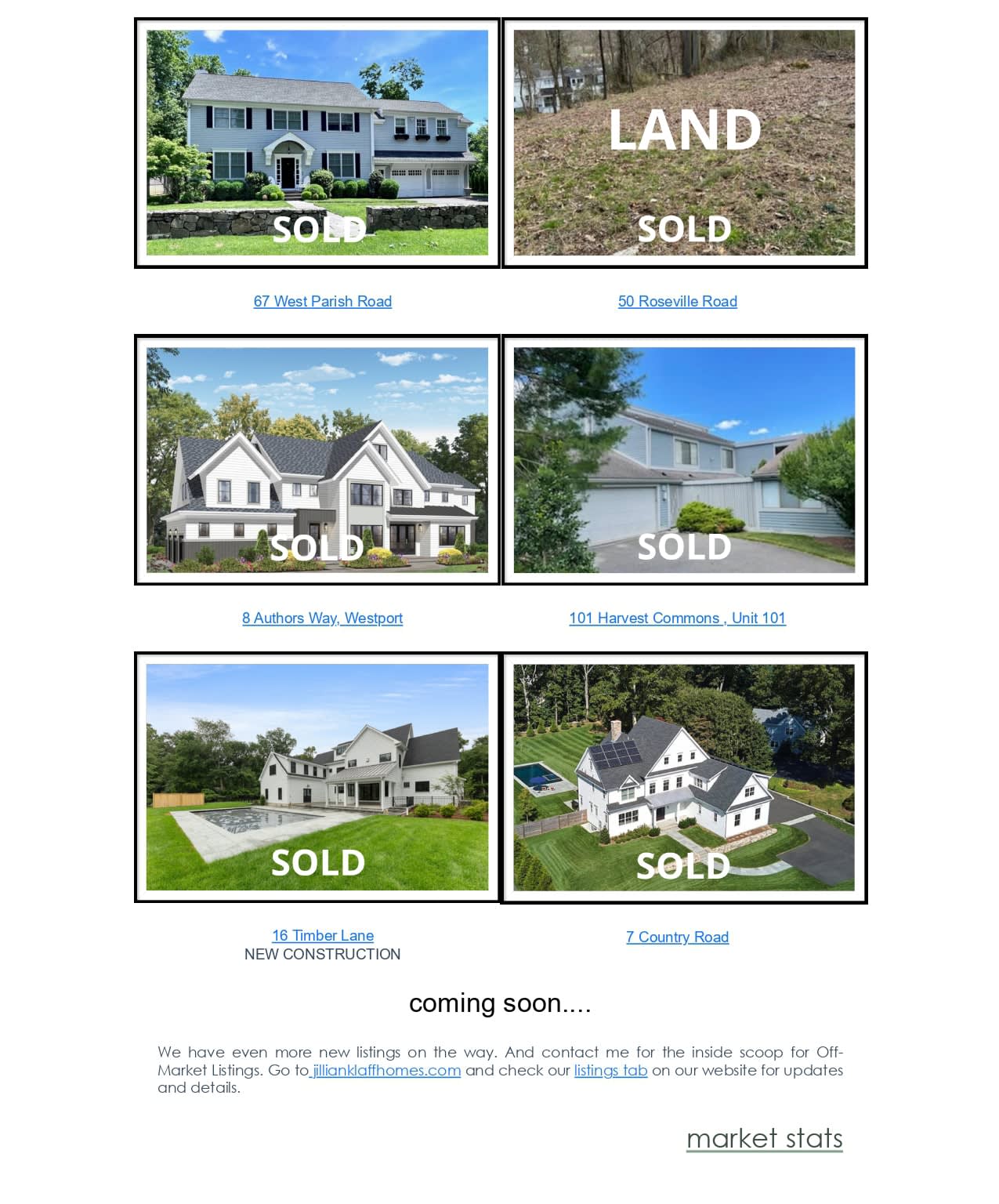 We are still reviewing year-end stats which this provides us with a good opportunity to compare last year with previous years and a terrific way to appreciate the changes in the single-family residential real estate market in Westport. The most dramatic change is the increase in the average list and sale prices in 2021 and 2022. This is no surprise and due in part to the lifestyle changes brought on by COVID. With the adjustments to life-with-COVID and the rearrangements and real estate moves many have made during the last two years, it is also no surprise that January 2023 is starting off with a decrease in activity across the board. The number of listings sold, a key indicator of market activity, was 487 units in 2005, 252 units in 2009, 433 units in 2017 and 639 units in 2020. So far in January, only 20 units were sold. If 20/month is the average, then only 20x12=240 will sell in all of 2023, but this does not factor in the holidays which are typically a slow time. The average days on the market was 81 days in 2005, 130 days in 2009, 122 days in 2017 and 54 days in 2022 indicating what was on the market sold quickly as the demand was high and the price was high. With a low demand, the price drops, but the market is still reflecting a high market price compared to previous years. In 2005, the average sale price was $1,419,209. That number fluctuated slightly until a jump in 2021 to $1,832,804 and in 2022 to $2, 367,446. The question for us all is: without the strong demand, will prices fall during 2023? I wish I could answer this question. What I can do is tell you that in my many years in real estate, each market is its own market, it is very local. And, the market does change. What I can do is study your specific market and show you trends relating to your property. Being prepared is not only a good adage for the Boy Scouts, it is smart advice for a homeowner. I can help you make smart moves for changing times.
For more market info over the last 30 days, click here.

There is no doubt that building costs are on the high side now, but as supply chains restock after COVID's slow-down, as labor shortages in some areas are building back up, and for our area, as the building season gets into full swing, I am encouraging my clients to forge ahead with their plans to build that new home. Land is available, builders are available and, when you sell, you may reap more from the sale than you expect making the move less costly than you were thinking. We are well into the new year now so if last year you said, "in 2023, we'll make the move," then now is the time to start. The first step is to evaluate what you have, find a likely sale price range for your current property. The second step is to determine what you need and what you want in a property. The third step is to learn what is on the market, your options – where land is available, what you want to build, who you want to be your contractor. I am very experienced, ready, willing and would love to help guide you through your next steps!
final thoughts
Such perfect timing for the month of love! I am so honored and feel extremely fortunate to have recently been named as an International Premier 1% of Coldwell Agents World Wide. I truly love real estate and love working with my collogues and clients. I'm so happy to love my work! I wouldn't be able to do what I do without the support of my loving family, friends, fellow agents, and supportive Westport community.